25 Sep

"Shhhh, Don't Tell Anyone"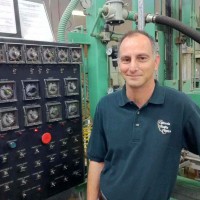 Everyone needs a silent partner.  He's your ace in the hole — the guy who is there to help out when you have an urgent need, or just to lend a hand when asked. The guy who after helping, stays silent, takes none of the credit, and fades into the background. I often think of CQP as just that silent partner.
Often, when taking in a movie with my family, I jolt forward in my seat. There it is, the prop we made 18 months ago, front and center on the movie screen!
Whether hatching from giant eggs or swimming in giant margarita pitchers, some of the biggest names in entertainment have used our acrylic props to make their musical stage shows come alive.
While visiting Las Vegas, I frequently see lighting and décor projects that we were involved with.  Additionally, watching the public enjoy our aquariums at the many public aquariums throughout the country is also a joy.
What ties all these projects together is the fact that we are simply supplying the acrylic portion of the project to one of our many highly talented customers. We supply the acrylic object and they supply the magic that makes it come alive on stage, screen or in the public's eye.
It is a thrill for us to see our projects when they are completed.  We have no need for "credit." We are happy to stay in the background and let our deserving customers take the glory, knowing that our next job is in the wings.
Sincerely,
Bob Kaplan
President, COO and Future Reality TV Star