14 Mar

Customer for Life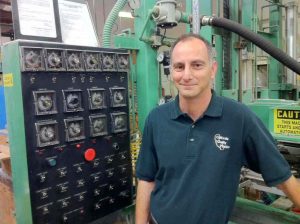 Words from Bob Kaplan, President – California Quality Plastics
Whether a new customer or an established customer, our goal is to make sure we have a "Customer for Life" (Easy to say, harder to do) .
The best way I know to achieve this type of relationship is through meeting and exceeding the customer's expectations, and by following the company's  Core Values.
Nothing pleases me more than to hear back from a customer like the one below.
Hi Bob,
We got the tube today, awesome job!
I had to do a double take to figure out where the bonding seam was, so we are very impressed.  The flanges fit perfectly, and all the stainless steel sits flush, more so than we had anticipated. Good job Bob!
Thanks again for your patience with us, we will keep you on the books as our plastic's guy!
Kas
If you're not already, we hope you too will soon become a "Customer for Life".
Sincerely,
Bob Kaplan
President and COO