We Know Plastic Fabrication
Our fabricating capabilities extend from cutting and CNC routing to thermoforming and we handle all types of complex acrylic and plastic fabrication jobs. Our 3-axis CNC router handles both 2D and 3D cutting operations.
Our thermoforming capabilities include draping, vacuuming, and blow forming. Depending on the material thickness, plastic sheets can be bent up to 180 degrees as well.
We fabricate parts from a wide range of materials, including PVC, polycarbonate, and styrene. Additional fabrication processes such as plastic gluing and bonding can also be performed. Products can be finished through sanding and polishing.
California Quality Plastics has over 25 years of experience in the plastic fabrication industry, and we handle prototyping and high volume production in-house.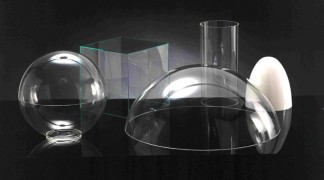 Plastic & Acrylic Fabrication
call:
909-930-5535

or
Manufacturing Capabilities
Plastic Thermoforming
CNC Plastic Routing
Cutting and Drilling
Sanding and Polishing
Plastic Gluing and Bonding
Material Finishing
Plastic Bending
Types of Thermoforming
Blow Forming
Drape Forming
Line Bending
Pressure Forming
Vacuum Forming
Materials Used
Acrylic
Polycarbonate
PETG
Hard Coated and Static
Dissipative Material
ABS
Styrene
Expanded PVC
PVC
HDPE
UHMW
Nylon, Acetyl and Teflon
Polypropylene
Equipment List
1 – Motion Master 3-Axis CNC Router
1 – Thermwood 3-Axis CNC Router
CNC Router Tolerance
(Varies Depending on Product and Material Thickness)
Vacuum Forming Tolerance
Software Used
Industries Served
Aerospace
Electronic
Industrial
Applications
Domes
Hemispheres
Cylinders
Cones
Point of Purchase Displays
Machine Guards
Shadow Boxes
Acrylic Furniture
Lighting Panels
Prototypes
Trays Boxes
Museum Cases
Windshields
Aquariums Pedestals
Acrylic Art
Accessories
Shelving Store Fixtures and Displays
Bell Jars
Pressure Vessels
Motion Master 3-Axis CNC Router
1 Perske saw rotates to 0 and 90 deg
4′ x 8′ moving table
7″ stroke
Allen Bradley 8400 Controller
HSD quick change spindle with option for additional spindle
Thermwood 3-Axis CNC Router
10 HP HSD Spindle (3,000-24,000 RPM)
11 Position Automatic Tool Changer
4' x 8' table
Automatic Tool Length Measurement
Siemens Intelligent Servo Drives Throughout
Three-Dimensional Laser Compensated
Universal Vacuum 1 or 2 Zone