25 Sep

Bob's Law: Old Business Guys Rule

After 30 years of business, it becomes obvious that there are certain unofficial laws that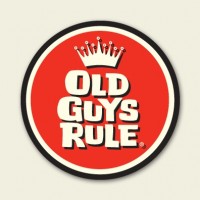 extend beyond what Murphy taught us.  I call them "Bob's Laws of Business". In this newsletter, I will explain "Bob's Law: Old Business Guys Rule"
We've all seen the funny T-Shirt "Old Guys Rule."  I think my wife bought me one when I turned 50. (Naturally, I don't remember, exactly.)  In business, however, the only old guys who rule are the ones keeping up with — or surpassing — the young guys.
The world of business and how we market our products has changed quickly over the years. 20 years ago it was Tradeshows, Brochures, Catalogs, Phone Calls and Face-to-Face meetings.  If that's the only way you still operate, the world is already passing your business by.  Now marketing is all about SEO, PPC, On-Line Catalogs, Social Media, Emails and Texting.  Catalogs don't come in the mail, they are displayed on-line. Wait 15 years and ask a 20 year-old what a catalog is — I'm guessing the word "paper" will never be mentioned.
If your company is not keeping up with the times, you'll be run over by the young guys. However, old guys have an advantage. Most of us old guys have already taken our lumps, learned from our mistakes and have the wisdom of the ages.  We persevere!
So if you're an old guy, take out a bowl, dump in a giant cup of the new rules for sales and marketing and blend them together with your old guy wisdom. This recipe should keep the young guys on their toes.