Ordering Camera Domes
CQP stocks a large assortment of clear, acrylic hemispheres. These free-blown hemispheres have good optical properties suitable for most applications. However, as we cannot determine in advance whether or not our hemisphere will meet your optical needs, we are unable to guarantee our products for use as camera domes.
Camera Dome Return Policy:
If you are ordering a stock, unaltered hemisphere for use as a camera dome, the dome may be returned if the optical quality is not suitable for your needs. The customer will be responsible for all applicable freight, and a 25% restocking fee will be charged when the goods have been returned in new condition. The return must be made within 30 days of receipt of merchandise.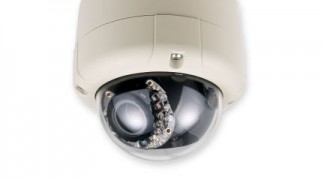 Camera Domes
call:
909-930-5535

or
If you are ordering custom made hemispheres or we are modifying our stock product to suit your application, we will be unable to accept a return.
To avoid problems, we suggest you order one unit before taking delivery of large quantities of camera domes.
Sizes and Types
Minimum Size: 4" Diameter
Maximum Size: 96" Diameter
Material Types
Tinted or Clear Acrylic or Polycarbonate. Thickness vary depending upon the application.
Mounting Features
Our hemispheres and domes can be made with or without flanges. We can also add mounting holes as required.
Unfortunately, we can not make camera domes that thread into place.
Minimum Order Amounts
Our minimum order sizes are $50 for stock products, $200 for customized stock products, and $400 for custom orders.*
*Freight and tax are extra