Plastic and acrylic sheets of thicknesses ranging from 0.060" to 4" can be cut and drilled at our facility. We can add holes, bevel edges, produce sharp profiles, and include custom features to comply with desired specifications. Our machine shop is fully equipped with panel saws, table saws, and table routers to meet diverse finishing requirements. Cut and drilled parts can be sanded or polished to matte, high luster, or satin finishes.
Straight cuts with smooth surfaces can be produced with our table and panel saws. Material chipping or pieces blowing-out from the edges are eliminated as the saws operate at moderate feed rates of 15-25 ft/min (for example). Holes of up to 2" (for example) diameter can be drilled on any PVC, ABS, polycarbonate, or acrylic material. We create neat hole surfaces without clouding or crazing to reduce the stress applied on the hole walls.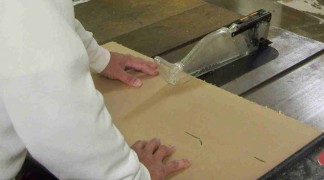 Plastic Cutting and Drilling
call:
909-930-5535

or
Materials Used
Acrylic
Polycarbonate
PETG
ABS
Styrene
Sintra™ / Komatex™
PVC
HDPE
PE
PP
Features
Any Custom Feature
Beveled Edges
Clean Holes
Sharp Profiles
Straight Cuts
Manufacturing Capabilities
Plastic Thermoforming
CNC Plastic Routing
Cutting and Drilling
Sanding and Polishing
Plastic Gluing and Bonding
Material Finishing
Plastic Bending
Polishing Methods
Buff Polishing
Flame Polishing
Hand Polishing
Solvent Polishing
Finish
Edges
Clean Cut and Scraped Edges
Clean Cut, Flame Polished Scraped Edges
Sanded and Flame Polished Edges
Sanded and Hand Polished/Buff Polished Edges
Saw Cut/Routed Edges
Typical Sheet Gauges
0.060″ up to 4″ thickness
Hole Diameter
Software Used
Accepted File Formats
Industries Served
Aerospace
Electronic
Industrial
Applications
Acrylic Tanks
Cups
Lid Dispensers
Domes
Hemispheres
Cylinders
Cones
Point of Purchase Displays
Machine Guards
Shadow Boxes
Acrylic Furniture
Lighting Panels
Prototypes
Trays Boxes
Museum Cases
Windshields
Aquariums Pedestals
Acrylic Art
Accessories
Shelving Store Fixtures and Displays
Bell Jars
Pressure Vessels
Panel and Tables Saws
Carbide-toothed saw blade
Feed Rate: 15-25 ft/min
Table Routers
Carbide tipped, d" diameter bits, with two flutes.
Drills
60-Degree Point
Flat Face Rake
Special Equipment